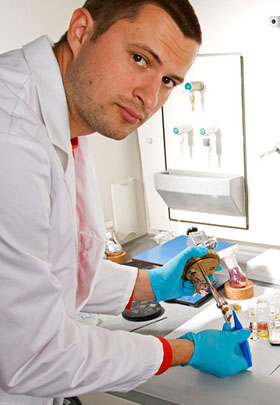 We constantly offer open positions for bachelor and master students.
For further information please contact us directly.
Bachelor- oder Masterarbeit
Untersuchung des Einfluss der Pulver-Mikrostruktur auf die optischen und elektrischen Schichteigenschaften hybrider Perowskite
Bachelor- oder Masterarbeit
In-Situ optische Spektroskopie während der Filmbildung
von organischen Halbleitermaterialien
You can always send us an open and comprehensive application.